The global market for cyber security awareness training is expected to grow by more than 45% in the next five years. This record growth highlights the importance that organizations place on improving cyber security.
Protecting organizational data depends on how effective cyber security awareness training for employees is.
Many factors contribute to developing and implementing a cybersecurity program that can deter attacks. Learn more about how your organization can design a better security awareness training program that will keep employees alert and up to date.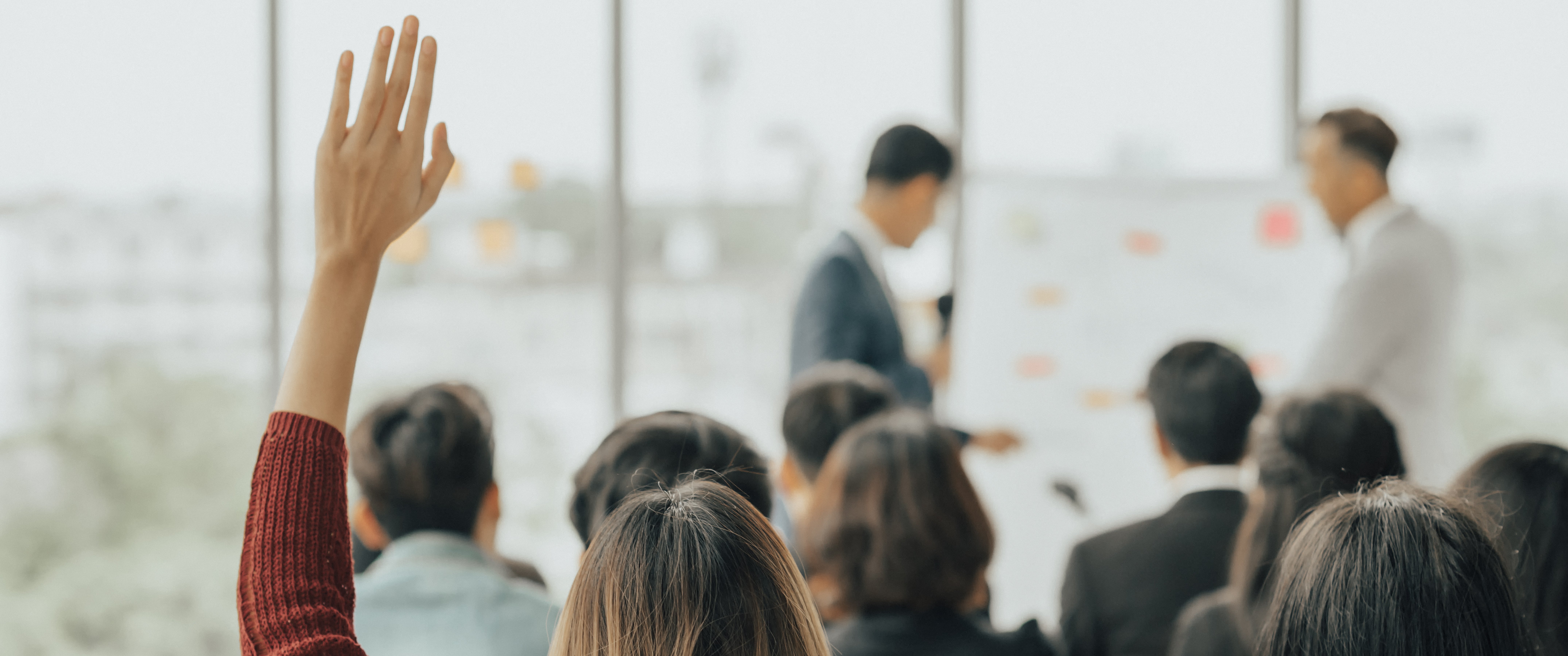 What Is Cyber Security Awareness Training?
Cyber security awareness training aims to reduce the risk of cyber threats faced by an organization. It keeps employees informed about the importance of cyber security. It teaches them how to protect themselves and their organization from attacks.
A successful cyber security awareness program includes both awareness and training. Awareness focuses the attention of your personnel on cyber security issues. Training gives people the skills they need to keep systems and data secure.
Topics for Security Awareness Training
Security awareness training can cover a variety of topics, such as:
Types of common cyber threats and how to identify them

The potential impact of cyber attacks on your organization

The importance of keeping personal and business information secure

The importance of strong passwords, two-factor authentication, and multi-factor authentication

How to recognize suspicious activity on a computer or network

What to do if a cyber attack occurs
You can determine the topics that are the most relevant and important for your organization.
Formats for Security Awareness Training
You can provide security awareness training with a variety of methods. It can include group or one-on-one training. The most useful programs use a combination of formats.
Live courses give you the opportunity for direct engagement with your staff. Classes can be in-person or virtual.
Self-paced classes let employees complete training when it works for their schedule. A Learning Management System (LMS) can help you deliver online, self-paced training modules.
Email campaigns, webinars, and other online tools can also be part of a security awareness training program.
Setting Goals for Cyber Security Awareness Training
Before you implement a security awareness program, you need to define your objectives. A cyber security risk assessment can help you set priorities.
Setting specific goals allows you to communicate the importance of training more clearly to your personnel. It helps ensure that your training reaches the right audience with the right content.
You can design metrics to measure progress and define the criteria for the success of the training program. Having clear goals and metrics lets you define the features of a solid program.
Designing an Effective Cyber Security Awareness Training Program
Improving cyber security depends on successfully reaching everyone in your organization. Keep several considerations in mind as you design your organization's cyber security awareness training program.
Include Regular Training for Your Entire Workforce
Every member of your organization needs cybersecurity awareness training from entry-level employees to the C-suite, as each has ownership in keeping the organization secure.
Training must be ongoing. It starts with employee onboarding but doesn't stop there. People need regular, consistent reminders about cyber security issues since studies have shown that training retention lasts a maximum of 90 days.
Training must stay up-to-date, including the latest threats and threat responses.
Simulate Phishing and Other Social Engineering Attacks
Phishing and other types of social engineering attacks are some of the most common forms of cyber attacks. Simulated attacks will help your personnel to learn to recognize these threats. Like a surprise fire drill, give employees the opportunity to practice their responses.
Attack simulations also give you insight into areas of weakness. They can show which team members need additional training support.
Customize Content to Make It Relevant
Different parts of your organization have different training needs. For example, members of your IT department need to find vulnerabilities in their systems while members of your customer service team are more likely to face social engineering threats.
People are unlikely to remember the content of presentations that feel as if they were written for someone else. Effective cyber security awareness training uses scenarios that relate to an employee's experience.
Adaptive training reflects the needs of teams in your organization. You may even be able to customize training at an individual level.
Create Engaging Content
Developing customized content is important. To be truly effective, though, content needs to be engaging.
Interactive activities are one technique. Encouraging participants to ask questions in live training sessions can also improve engagement.
People relate better to real-world examples than to hypothetical situations. Stories are more memorable than slideshows and can create emotions that can stay with someone much longer than a list of facts and figures.
Ensure Your Program Complies with Regulations
Your organization likely must comply with certain cyber security regulations. Common frameworks include:
NIST 800

HIPAA

ISO 27001

CIP

PCI
These requirements can come from federal, state, and/or industry authorities. Cyber security awareness training helps your personnel follow the best practices and processes that security standards require.
Implementing Successful Cyber Security Awareness Training
Putting in place a robust cyber security awareness program depends on several factors.
Building relationships with stakeholders across the organization is key. It helps you align team goals with training. You'll also be able to give and receive more valuable feedback.
Employees are more likely to actively participate in security awareness training when they see other employees taking part. Participation from upper management is critical for a true cultural change.
Defining and measuring your metrics for success are the final steps in implementing your security awareness training program. Tracking metrics helps you ensure that your program is meeting your goals.
CONTACT JANUS ASSOCIATES
Effective cyber security awareness training starts with defining your goals. Developing engaging content is critical. However, managing and tracking a training program is complex.
JANUS offers a range of training and awareness options to meet the needs of your organization. and we can design a security awareness training program for your specific needs.
Working with JANUS can give your team regular, focused training. Get in touch with Chris Kniffin, Corporate Director, to learn more about how the team of experts at JANUS can help protect your business effectively.