Analysts predict that cyber security will continue to be a top priority of enterprises around the world in 2022 and beyond. As of this published post, cyber attacks in 2022 are on track to greatly outnumber attacks that occurred in 2021.
There has never been a more important time than now to have a Virtual Chief Information Security Officer protect your business from attacks by cybercriminals, nation states, and insiders. Have you considered a vCISO to help you achieve a greater level of cyber hygiene and to help secure your operations?

The following information will help explain the benefits of a vCISO and some of the tasks they manage for organizations to keep their data safe. Read on to learn how developing and implementing a strategy for cybersecurity is a baseline requirement for all organizations today.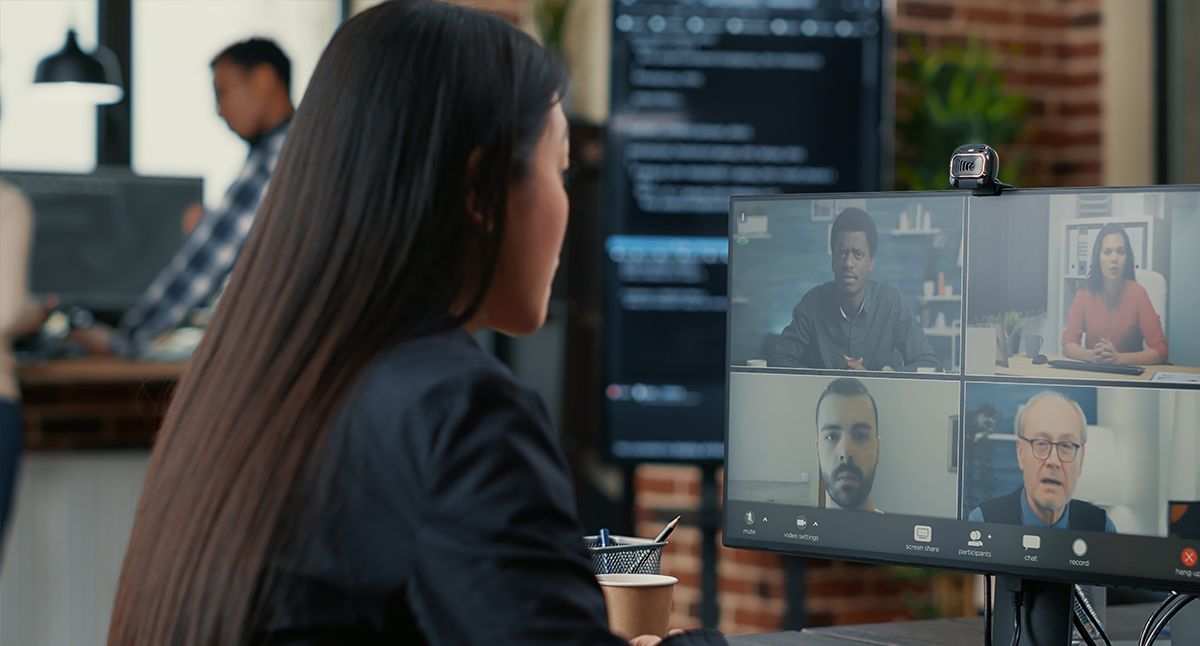 Responsibilities of a vCISO
A Virtual Chief Information Security Officer is a skilled executive that focuses on all cybersecurity aspects of IT. They work with the CIO to protect and streamline your IT environment. The vCISO is responsible for making sure that company policies and procedures follow all compliance requirements.
Another responsibility of a vCISO is helping you structure your IT security program. They help assess problems by regularly testing your infrastructure, and should be able to assist in the following areas:
Create and structure your security program

Cybersecurity Awareness Training

Develop and implement IT solutions strategy

Manage security vendors

Remediate vulnerabilities
The Difference Between vCISO and CISO
Most small businesses lack a CISO and may not have a CIO, or CTO either. In those cases, they often have an internal IT director who is responsible for everything IT related including security. This scenario often exists because they don't have the budget for leadership at that level.
A vCISO is an affordable solution for small businesses as a vCISO offers high-level security consulting at a fraction of the cost of an in-house senior-level employee.
Depending on the program, a small business may have the option of using vCISO services as needed, even if only for only a few hours per month for specific tasks. Hiring a full-time CISO with benefits and a salary is much more costly in comparison.
A vCISO offers regular security planning for your business via high-level technical consulting. They create an action plan to improve your organization's security that is in the form of a living document. Another role of a vCISO is to suggest and oversee large projects that keep businesses safe from outside threats. This may include implementing a Ransomware Response plan, identifying security gaps, and developing new protocols aimed at keeping your business safe.
The importance of disaster recovery planning became more apparent during the COVID-19 pandemic. A vCISO can help form the infrastructure to support a fully remote workforce that can operate securely. They can also ensure that proper backups are in place if operations are compromised due to a natural or manmade disaster, or a ransomware attack occurs.
Signs That You Need a vCISO
We briefly covered some of the benefits of a vCISO for small businesses, but a vCISO can also benefit large and complex companies. More infrastructure and employees increase security risk factors.
Do you have a lot of data to protect? A vCISO can assist an organization in identifying what data needs protection. In this case, their first task would be to identify and prioritize data that would cause the most damage if compromised.
You may need a vCISO if your industry is highly regulated. Industries like finance and healthcare handle data, such as Protected Health Information (PHI), that is highly sensitive if leaked. These businesses are subject to more strenuous regulatory compliance requirements and substantial monetary sanctions are often levied for data breaches that resulted from poor security planning and implementation.
A vCISO is an excellent option if your business requires a wide range of expertise. A CISO is just one person whereas a vCISO service may utilize an entire team of experts with different specialties.
It can take a long time to hire and onboard the right CISO for your company. Hiring a vCISO takes a fraction of the time yet brings the same level of cybersecurity that a CISO might bring.
What to Look for in a vCISO
Adaptive intelligence is crucial for vCISO services to be successful. Choose a service that's able to quickly understand your company's operational environment, security goals, compliance requirements, and company ethos. A good security plan is one that protects the firm while minimizing disruption to daily activities.
Business acumen and great communication are signs of a good vCISO service. A combination of business skills and tech ability is ideal. A great vCISO is skilled at high-level presentations like those that involve the board and c-suite.
Make sure the vCISO brings along a team with a broad range of expertise and knowledge. You'll need that level of expertise as your company and security needs grow.
A vCISO should be vendor-neutral and not have a vested interest in the products they suggest. Remember to confirm this during the initial interview with a screening question that addresses this issue.
Look for a vCISO that will work with you to assemble a program that fits your budget. Determine if their level of involvement fits your company's needs. Decide if fractional, temporary, or periodic involvement works better for your current needs and budget.

Ready to Choose a vCISO for Cyber Security?
We hope you have a better understanding of what role a vCISO plays in cyber security within an organization. Engaging with JANUS is an excellent and cost-effective option for small and mid-sized companies, and the subject matter level expertise of our vCISO team will give you peace of mind that your data, operations, and employees are safe and secure.

Please contact Chris Kniffin, Corporate Director, with any remaining questions you have about vCISO services and how they work to protect business data, operations, and your employees. Let our 33+ years of experience and expertise assist you in securing your business.