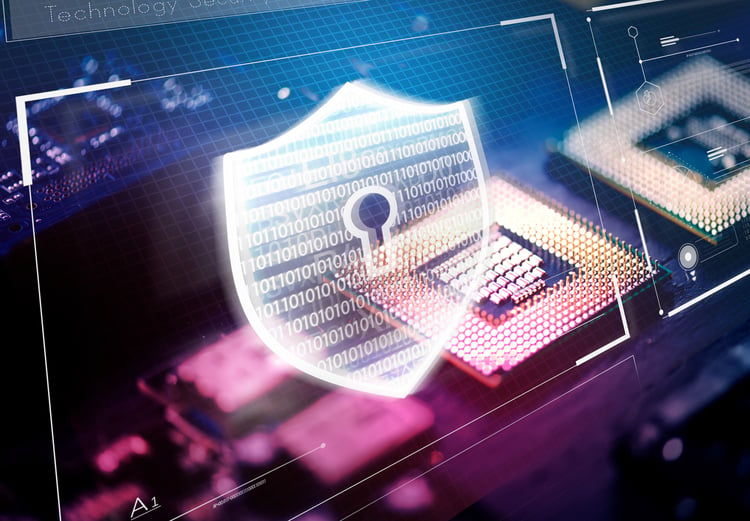 When it comes to cyber-attacks, in-house IT professionals are working hard on implementing tools and strategies to protect their organizations, while cyber criminals and nation states are hard at work becoming more sophisticated in their approaches.
A data breach is guaranteed to be an expensive proposition with some estimates putting the average cost of a data breach at nearly $10 million. But it's not just the cost of fixing the system to an operational and secure position, there is also the cost of lost productivity, operational disruption, legal ramifications for failure to maintain compliant systems, and the reputational damage an organization will undoubtedly suffer. The damage to your organization's revenue can be crippling to the long-term viability and survivability of the organization.
Studies show that upwards of 60% of businesses fail within 1 year after a breach, and one in five organizations are reported to not regularly test their enterprise for vulnerabilities. This lack of regular testing greatly increases the risk of a successful cyber-attack. In this article, we will take a look at how penetration testing works and why it is essential to an organization's network.
What Is Penetration Testing?
Penetration testing is a type of risk assessment that security experts perform to determine if an organization is at risk of being hacked. It is just one of the many tools that businesses can use when assessing their cyber security readiness.
Penetration tests are crucial to any organization's network security system because they help personnel identify weaknesses in their system, and shine a spotlight on areas of needed improvement. Commonly reported security concerns to revolve around potential threats of network intrusions (hacking), phishing, ransomware, and system misconfigurations that might allow nefarious activities.
Penetration testing, also known as white-hat hacking, or pen testing, is a technique used by ethical hackers (the "good guys") to test the security of a computer network. In a penetration test, the objective is to simulate a realistic cyber-attack. In this way, companies can assess the strengths and weaknesses of their system.
The Impact of Performing a Pen Test
There are many measures an organization can take to maintain best security practices, such as frequently updating their software, and restricting access to systems and files only to those who truly need it. However, none of these actions can provide insight into the actual vulnerability of a system. It takes an independent 3rd party perspective to truly understand a system's weaknesses. Certified Pen testers are experts in what they do and are up to date on current and emerging vulnerabilities, state-of-the-art network technologies, and the most effective testing tools.
Security experts leave no stone unturned, deploying similar tactics and methods used by cyber criminals to discover potential threats, and all organizations will benefit from this sort of assessment. In doing so, key issues can be identified and corrected before they become a problem. Along with revealing network vulnerabilities, a pen test can help:
Prevent future exposure
Ensure that compliance and protocols are being followed
Reveal the current standing strength of an organization's system
Provide an authentic simulation in case a threat does occur in the future
Provide insight into what cybercriminals might look for
Communicate risks and solutions to the IT team
Once a penetration test has been completed, the findings from the test report will prioritize vulnerabilities in your system and allow you to commence remediation efforts.
No Network is Safe From Hackers
All organizations are susceptible to a cyber attack, some more than others. Regularly performing assessments through pen testing allows organizations to catch vulnerabilities early on and deal with them accordingly.
Some recent examples to note are Microsoft's recent September 2022 security report, Google's adjustment to Chrome after finding weaknesses, and Apple's IOS update addressing multiple flaws. The best thing an organization can do when it comes to a cyber threat is to be prepared. Regularly scheduled assessments, including regularly scheduled pen tests, can help prevent breaches from occurring.
---
CONTACT JANUS ASSOCIATES
Contact JANUS Associates for best-in-industry vulnerability risk assessments and more. Since 1988, JANUS Associates has helped hundreds of government agencies, commercial entities, educational institutions, and non-profits protect their infrastructure through specialized services and assessments such as penetration testing. Our decades-long experience has allowed us to achieve deep expertise in every sector and specialty that exists, including yours.
To learn more about how a team of affordable professionals can help you secure your organization, contact our Corporate Director, Chris Kniffin.