Approximately 66% of hacked organizations expressed uncertainty that they could ever fully recover. Getting hacked or falling prey to Ransomware is a big deal—for you, your business, your customers, and your employees!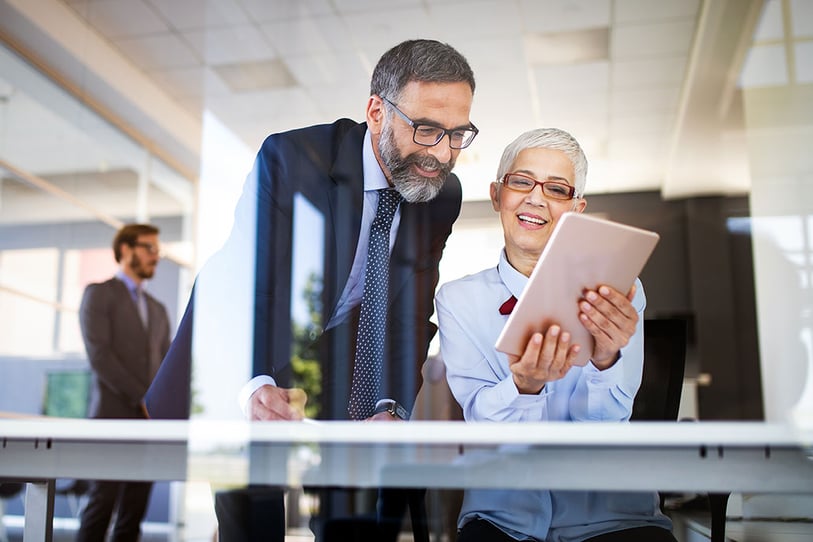 If you've been subject to a cyber-attack, you will need to assess the damage. Identify weaknesses and take stock of your company's security guidelines and best practices. Once that has been accomplished, you need to quickly and methodically bolster your cyber security in order to minimize the risk of a successful attack happening again.

Ensuring your company's digital assets and enterprise are protected can be a daunting task—one that many organizations aren't internally equipped to handle. What can you do to make sure that your IP and stakeholders are protected against a cyber attack?
We've assembled a guide to help you identify the risks of an attack, plus give you some insight into the role of a vCISO, all of which can prevent malware and harden your cyber security defenses.
What Is a

v

CISO?
This acronym stands for virtual Chief Information Security Officer (vCISO) and refers to an information security Specialist whose responsibility is to guide you through the entire process including conducting risk assessments, recommend remediation steps, and help your organization reduce its risk footprint while meeting any compliance requirements.
In the cyber security world, a vCISO can as valuable as a CEO or a CIO. The job of a virtual CISO is to serve as a third-party IT security architect. With a wealth of cyber security experience and knowledge, they will improve your security posture while saving you money.
The right vCISO can bring along a team of subject professionals trained and certified in specific disciplines without the expense of recruiting and hiring a team of full-time employees. These cyber professionals and subject matter experts, specialized in multiple disciplines, are assigned to your project based on your organization's specific requirements.
According to Ponemon Institute, a leading think tank, the average total cost of a data breach is $3.86 million. Compounding this, companies who experienced breaches valued from $1 to $10 million have in the long term had to spend as much as $50 million to reconcile the lasting effects.
Why Is the Role of a

v

CISO Necessary?
In this day and age, where technology is ever-evolving, having someone on board whose job it is to keep up with the latest cyber risks is paramount to guaranteeing your company is safe from the havoc that cybercriminals can wreak.
A vCISO not only protects your digital assets but also saves you money. As an outsourced employee, they have all the experience of a senior security expert, without the exorbitant drain on your payroll.
Staving off cyber attacks or trying to recover from one are difficult jobs, and not for the untrained... Attempting recovery on your own could lead to secondary attacks. There are detailed processes involved in maintaining the integrity of a company's digital state and failing to keep up with industry standards and compliance requirements could lead to an even larger issue.
All of this can lead to a substantial loss of money and a loss of trust with your employees, customers, and damage to your brand reputation with the public. It's difficult to overcome negative customer perception once that occurs and they feel that you don't have their best interests at heart.
In a nutshell, customers are putting their trust in your hands. If you can't be trusted with their information, why should you be trusted with their business? A vCISO is one of your best cybersecurity tools.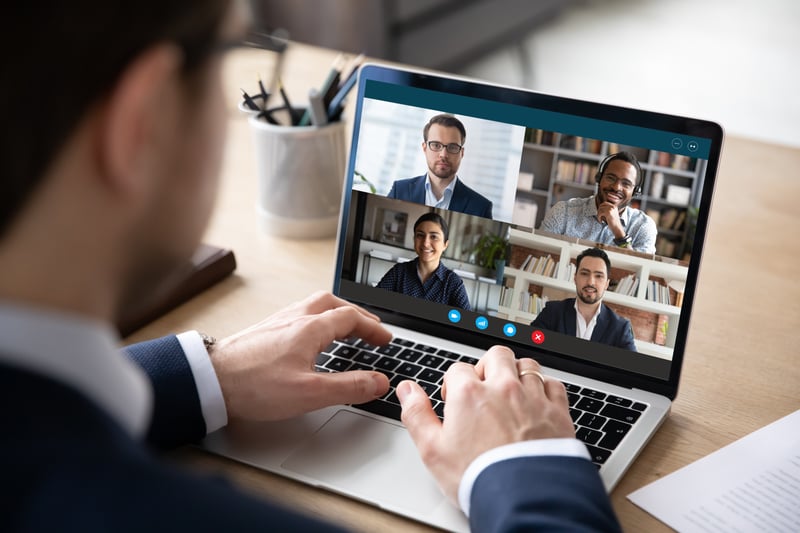 Finding A Virtual CISO
As discussed above, a vCISO is a third-party IT security architect. However, that barely scratches the surface of what they actually do.
A competent vCISO has many years of management and operational experience that cuts across all aspects of cyber security and is the IT equivalent of a military strategist.
They examine your network architecture, hardware, software, employees, processes, and compliance requirements to help create a unified whole of your organization's cyber security process. It's their job to test, poke holes, identify weaknesses, and think like a malicious hacker.
Benefits of a

v

CISO
What should you practically expect your vCISO to do? Here's a partial list:
Examine current processes and develop new processes to improve your security
Ensure compliance with any regulations or requirements within your industry
Provide a long-term plan for security goals for your organization to reach
Think outside the box regarding your specific organization's security footprint
The idea behind having a vCISO is to empower your organization's cyber security to grow, and mature. When your digital environment is secure, you can drive growth to your organization while keeping data safe.
In this brave new world, it's important to find a vCISO who's a flexible problem-solver with a passion for sharing his knowledge.
It's only right that your employees should benefit from this investment too. There's no point in overhauling your entire digital environment if the processes go to die somewhere as soon as your vCISO leaves.

JANUS

v

CISO Services
If you've never considered a vCISO, now is the time to take action. After all, cybercriminals wait for no one and time is of the essence.
Our knowledgeable, friendly vCISOs can help you secure your business today. Contact us today! We look forward to hearing from you!